Careers At Wasmer
Join Our Team
.
Are you interested in working in signature manufacturing facilities, blending your boots on the ground wisdom with Industry 4.0 solutions? If you're dedicated to optimizing manufacturing infrastructure by enhancing human productivity and safety, increasing throughput, and reducing waste, planetary resources and operational cost, we would be thrilled to have you as a member of our fast-growing team of engineers and technology experts. Continuous improvement processes and execution excellence position Wasmer to do what's best for its clients. The outcome? Increased profitability, improved competitiveness, effectiveness, and overall organizational value in a sustainable manner. Through Integrity, Trust and Process, the Wasmer team delivers. Diversity, Equity, Inclusion + Justice
.
At Wasmer, we believe that Diversity, Equity, Inclusion, and Justice (DEIJ) are essential values that contribute to the success of our clients and our workplace. An inclusive workplace fosters creativity, innovation, and collaboration, and Wasmer strives to provide equitable opportunities for all employees to grow and succeed. The Wasmer team has a responsibility to address systemic inequalities and promote justice in our workplace and in our broader community. We are dedicated to ongoing learning and growth in DEIJ and welcome feedback from our employees and clients to continually improve.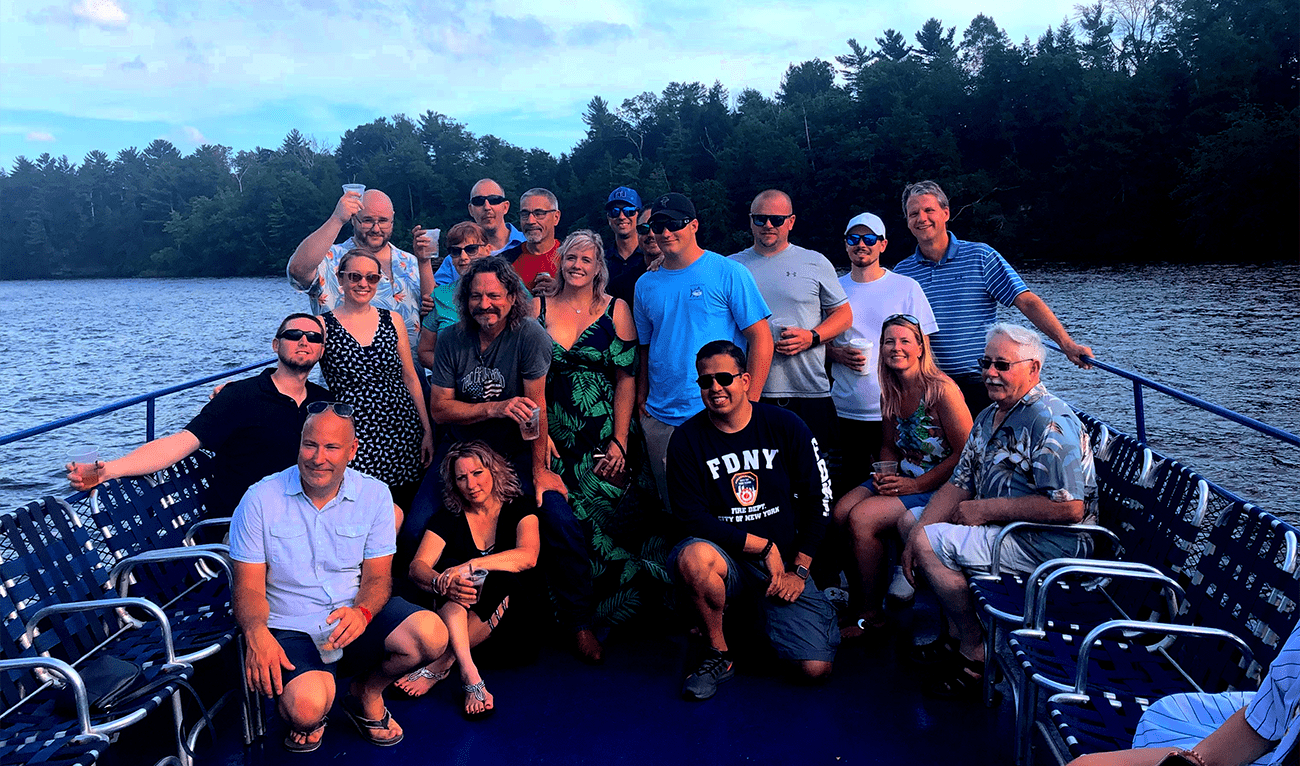 Electrician
$1,500 Sign-on Bonus – $1,000 after 60 days, and an additional $500 after 90 days.
The role entails installing, repairing, and maintaining equipment, as well as conducting regular maintenance and electrical repairs across various industrial, manufacturing, and commercial facilities.
What makes this a great opportunity:
Join a rapidly expanding company in a thriving market and have the chance to make a significant impact
Work for a company that is widely recognized as an industry leader
Receive a competitive compensation package with attractive incentives
Implement cutting-edge products and services that improve human productivity and safety while also reducing operational costs
Receive specialized training that is tailored to this industry
Essential 𝗥𝗲𝘀𝗽𝗼𝗻𝘀𝗶𝗯𝗶𝗹𝗶𝘁𝗶𝗲𝘀:
Install, maintain, modify and repair all electrical distributions systems and associated electrical equipment (wiring air compressors, state of the art controls, automation, LED lighting, mechanical and electrical installations).
Troubleshooting of industrial controls, three phase motor circuits, and basic electrical systems.
Wiring, hook-up of disconnects, switches, push buttons, circuit panels, breakers,
suppressers, transformers.
Utilized blueprints, wiring diagrams and manufacturer's installation manuals to complete assigned projects.
Assist with installation of new electrical equipment or modify existing equipment.
Identify and act upon incidents and safety risks. Consistently practice and enforce safe work habits and drive those habits throughout the organization.
Collaborate with peers across the company to ensure that all client requests and needs are addressed fully and accurately.
Work closely with the Project Management Team to ensure that the most accurate and applicable information is shared with each client.
Establish and maintain relationships with third-party influencers in the industry such as: manufacturers, incentives management entities, trade alliances, etc., to continually educate oneself and to keep current with product/industry knowledge.
Maintain up-to-date information in company's CRM platform.
Assist with other duties as requested so that all operations run smoothly.
Knowledge, Skills & Abilities:
Experience in electrical systems of industrial and manufacturing facilities (LED lighting installs and automation) preferred.
Knowledge of electrical systems and schematics.
Skill in reading, analyzing and interpreting electrical diagrams and schematics.
Skill in using hand and power tools.
Skill in operating a forklift, scissors lift, or similar equipment.
Skill in using a computer and a variety of software, including Word, Excel, Access and Outlook.
Skill in troubleshooting and repairing equipment.
Skill in communicating in a professional manner, both verbally and in writing.
Ability to analyze, evaluate and solve mechanical problems.
Ability to work independently and in a team environment.
Ability to be a good representative of the Company.
Ability to read, write, and speak English.
Ability to work flexible hours.
Travel Responsibilites:
Requires ongoing regional travel to client locations (typically within an hour from our offices in Sheboygan and Milwaukee)
14 overnights last year total— compensated VERY fairly for travel expenses PLUS paid time for travel to and from locations
Basic Qualifications:
Electrician experience, preferably in related energy industries or manufacturing
Microsoft Office Proficiency (Word, PowerPoint, Excel, Outlook), as well as facility optimization solutions software.
𝗕𝗲𝗻𝗲𝗳𝗶𝘁𝘀:
Medical Insurance
Dental Insurance
Vision Insurance
Short Term Disability
401(k)
Paid time off
𝗝𝗼𝗯 𝗧𝘆𝗽𝗲: Full-time
𝗘𝘅𝗽𝗲𝗿𝗶𝗲𝗻𝗰𝗲 𝗹𝗲𝘃𝗲𝗹: 2 years
𝗦𝗰𝗵𝗲𝗱𝘂𝗹𝗲: Day shift, Monday to Friday
𝗪𝗼𝗿𝗸 𝘀𝗲𝘁𝘁𝗶𝗻𝗴: In-person
𝗟𝗶𝗰𝗲𝗻𝘀𝗲/𝗖𝗲𝗿𝘁𝗶𝗳𝗶𝗰𝗮𝘁𝗶𝗼𝗻: Driver's License (Required)
Starts at 30+ based on experience
Our Clients
Building Partnerships
.
When you entrust us with a key to your plant, we don't take it lightly. Every step forward is taken with care, diligence, and a sharp mind. Thank you for the opportunity to build solutions, business, and friendships.